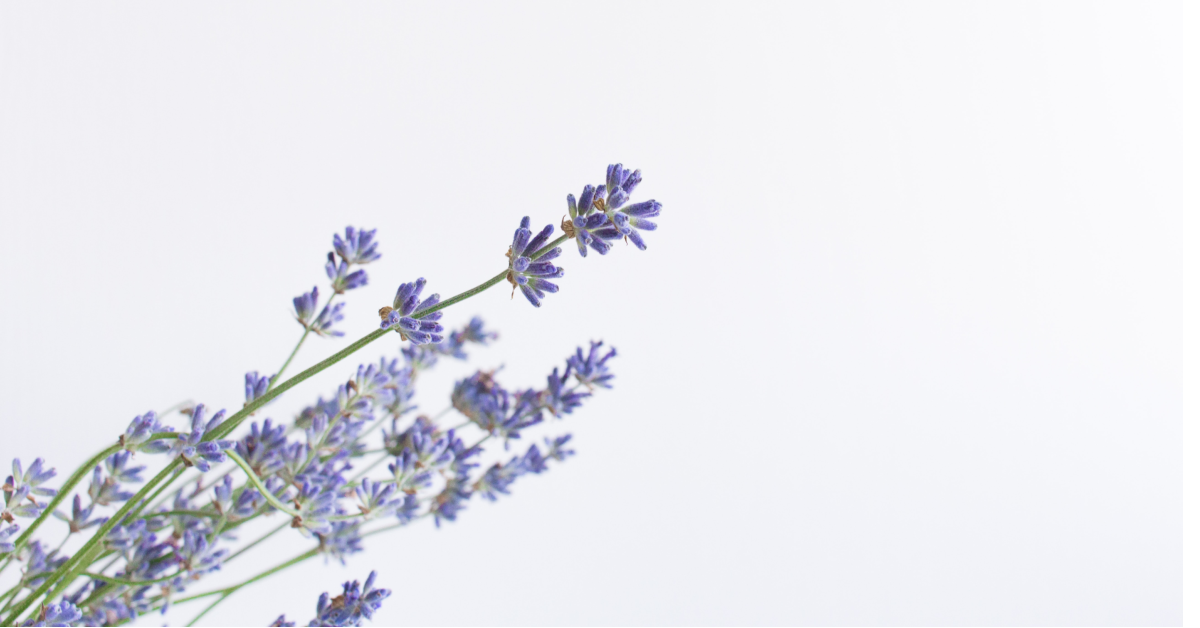 What You Need to Know About Lavender Essential Oil
Have you ever caught a whiff of a lavender flower or a lavender-scented candle at the store and instantly felt a sense of calmness take over your body? This is just one of the many beneficial effects that lavender can have. Lavender oil and its properties have been widely studied, which is why we are so proud to offer CPTG Certified Pure Therapeutic Grade® lavender essential oil at doTERRA for the world to reap the benefits for themselves.
Continue reading to learn more about what lavender oil is and its benefits, and if you have any questions or are interested in experiencing the benefits for yourself, shop essential oils with MLE Management of doTERRA today!
The Basics
Lavender oil is one of the most popular and commonly used essential oils in aromatherapy. Scientifically known as Lavandula angustifolia, lavender oil is derived from, you guessed it — the lavender flower. While lavender can be grown globally, it is native to the Mediterranean, Russia, and the Arabian Peninsula.
Lavender oil is extracted using steam distillation where the flowers themselves are steamed, the steam is captured, and the oil is then separated and collected from the water.
Benefits of Lavender Oil
Lavender oil has many health and wellness benefits, which is largely why it has become such a go-to in aromatherapy and holistic health. Some of these benefits include:
Face Blemish Remedy
Lavender oil does a great job of killing bacteria, which can help prevent and heal face blemish breakouts. Not only does it work to unclog pores and reduce redness, it can also be used as a great facial toner. To use lavender oil for face blemishes, put 2 drops in your hand with a couple drops of fractionated coconut oil and apply it to your skin after washing your face.
Soothes Dry Skin and Irritation or Redness
Skin irritations can show up just about anywhere on your body at just about any time. When skin irritations occur, skin can get very dry, itchy, and even scaly. Because lavender also has anti fungal properties and can reduce redness, it can be a great way to keep irritation and dry skin at bay. To reap these benefits, mix a couple of drops of lavender with an equal amount of tea tree oil a few drops of fractionated coconut oil.
Stress Relief
The soothing aroma of lavender is thought to help with reducing daily stresses and calming common anxieties by impacting the limbic system, the part of the brain that controls our emotions. A great way to reap these stress-reducing benefits is to run a hot bath and add several drops of lavender oil with a teaspoon of carrier oil such as fractionated coconut oil or an unscented bath gel.
Better Sleep
Several studies have also shown that lavender essential oil may help with promoting restful sleep and fighting sleepless nights. In fact, a 2018 study confirms lavender's effect on sleep. In this study, 30 residents of a nursing home showed improvements in sleep onset, quality, and duration in the elderly population.
Reduce Pains
Lavender essential oil is also known to help ease pain associated with muscles, joints, sprains, and backs. By simply massaging the oil in the affected area, you may start to see improvements in pain quickly.
A 2016 study tested the effects of a 5 percent mixture of lavender oil diluted in sweet almond oil on osteoarthritis of the knee. It was found that participants who massaged 5 milliliters of the mixture onto their swallowed joints nine times over the course of three weeks reported that their pain had reduced after just the first week. While more research is needed, if you are experiencing pain and are looking for a homeopathic solution, lavender oil is always safe to try.
Keeps Hair Healthy
Because of its antibacterial properties, lavender oil can help to kill lice and nits. A study done in 2016 found that lavender oil applied to mice not only made them grow more hair, but also made their hair grow thicker and faster than normal.
Because hair growth begins at the root, the benefits of lavender are tremendous as it works into the skin. In the same study, lavender oil has also shown to help with issues such as pattern baldness or alopecia. While more human studies are needed in order to prove this, people can safely try lavender oil on their scalp and in their hair and test the theory for themselves.
Improves Digestion
Lavender oil helps with stimulating the mobility of your intestines while also stimulating the production of bile, potentially helping treat stomach pain, indigestion, and diarrhea. This can also help with keeping stomach diseases at bay.
Relieves Respiratory Disorders
Lavender oil can also help with fighting respiratory issues such as the flu, colds, cough, asthma, and whooping cough, among others. By simply applying lavender oil to your neck, chest, back, or inhaling it via steam through a vaporizer, you can start to reap the benefits right away.
Shop Lavender Essential Oil With Team MLE Today